Meet Xavier – Celebrating his first birthday with a cake smash.
Oh boy! He loved his cake, he had certainly done this before but I expect in a mischevious way… We used the red chevron bunting and coordinated the cake to match his outfit too. He looks delish just like his cake tasted. He wasn't shy when it came to eating it thats for sure.
The bubble bath is almost as fun as smashing cake except splashing is an old past time of all of us. Young and old! This gorgeous warm bubble bath is there to help clean the messy little boys and girls I have here in my studio and it certainly makes way for some precious images!
Psst… Can you keep a secret? – Little Xavier is due to meet his little brother or sister very soon I'm so excited!! Cannot wait to introduce you to their newest family member!!!
Should you wish to find out more  then why not contact me on 0449658131 or email: hello@littleorangephotography.com.au or contact me here for a cake smash photographer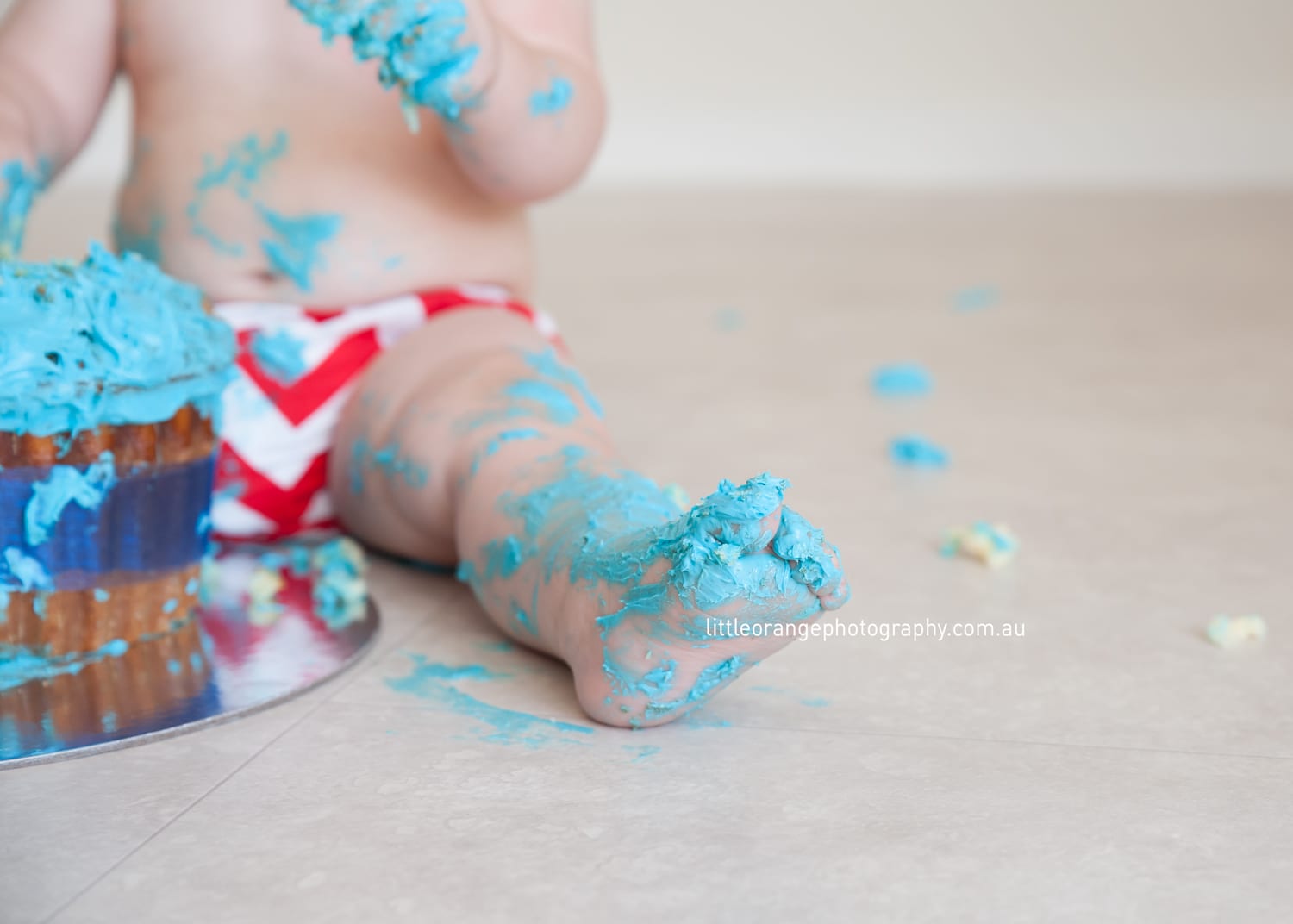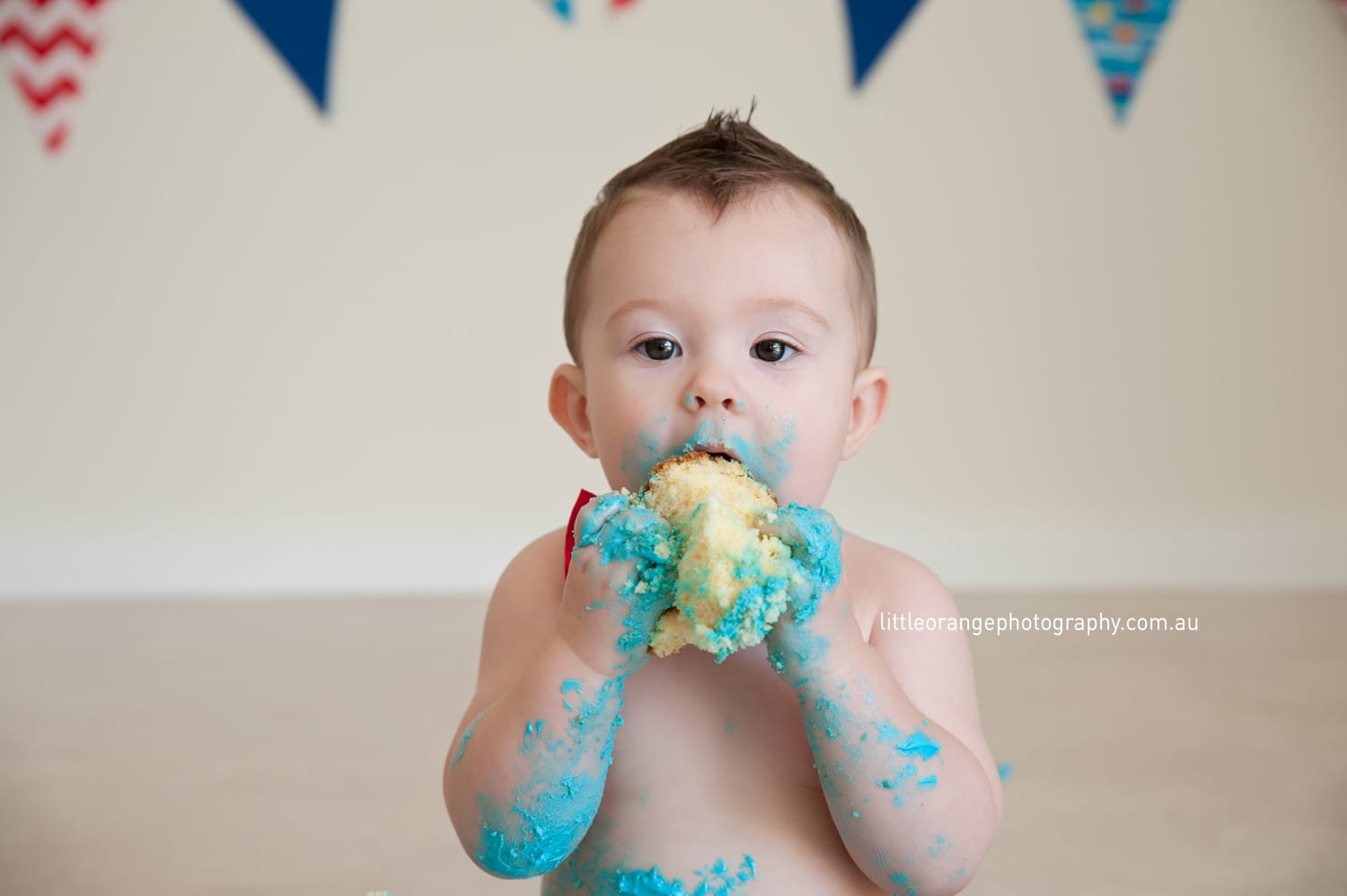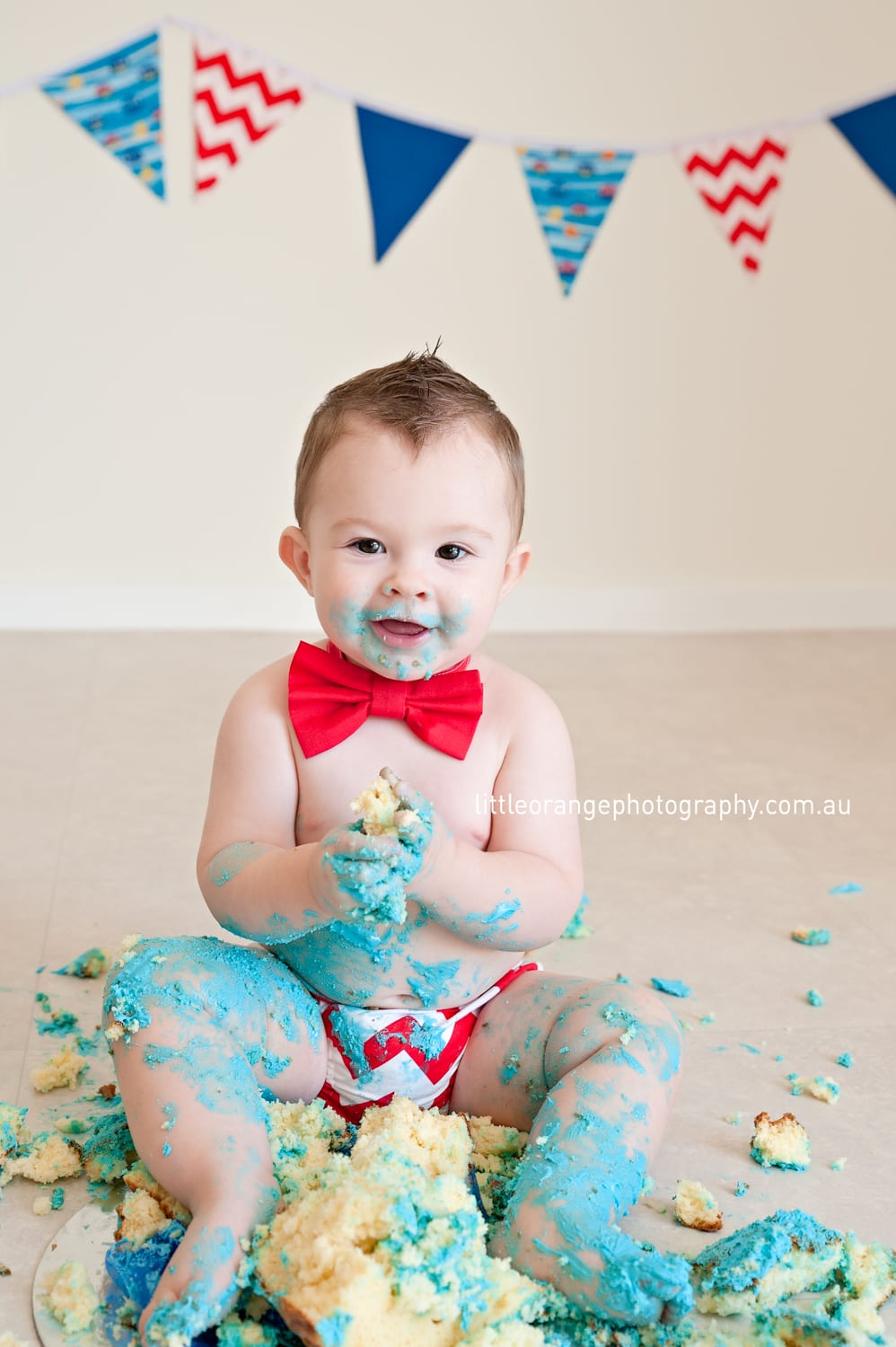 To contact Mel the cake smash photographer click here with your enquiry.
Xavier's 1st birthday | Cake smash photographer – Little orange photography located in Tugun