Vivenne's beautiful mummy came to see me as a gold coast photographer for some upto date portraits of herself, Vivenne her daughter 3 months old and her nanna.
3 generations in one room are some of my favourite images to take. Knowing that these professional photos will be passed down from one generation to the next when Vivenne 3 months old has her babies she too can cherish the moments at this time. It's is so exciting for me to be able to do this.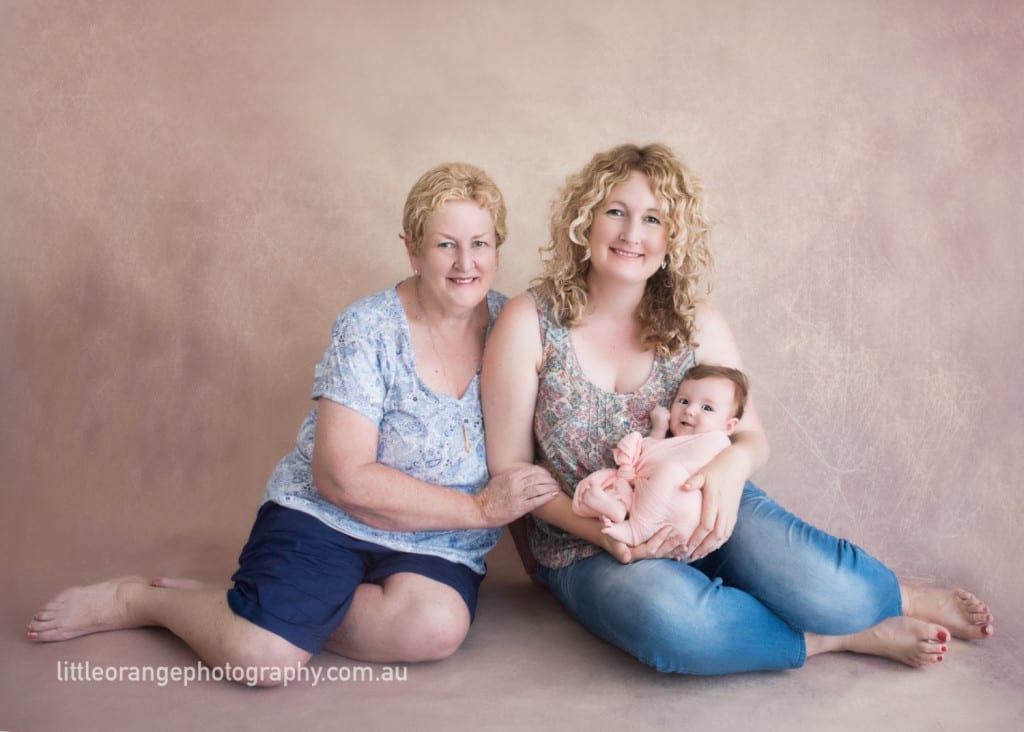 We even had beautiful smiles from Viv.
Babies certainly come into their own little personality after 3 months of age and it's a great time to document their first year. Here at little orange I offer a great package to document your baby's first year from their newborn session right through to 1 years old. As parents in this busy world, we have good intentions of documenting our child's/ children's first year but with so many of us attending to our busy lives and other children rolled into the mix it certainly isn't on our priority list of things to get done.
Think back to the months just passed and you may realise you haven't documented any or only half of the first 12 months of your child's life? Feelings of regret and thoughts of never having that time again spring to my mind!
Living so far from my family I've also come to realise they miss this on a much greater level. So I decided to take it upon myself and use this "Milestone journey" as an option for like minded families to have the opportunity to have what we experience every day at their finger tips or for us to enjoy the fact we can look back on beautiful portraits of our children and remember them as they were during the first year of life. After all it's the fastest growing year in every way for the rest of our lives. Something to be cherished and remembered.
I want to capture first smiles, baby push ups, rolling, sitting, crawling and standing also anything and everything in between.
I want to do this for you. ? 
Where will this lead?
I will document you and your baby as suggested at your maternity, newborn, 6, 9, and 12 months. I will capture those all quickly forgotten milestones that we wish we had took the time to really revel in. 
We will plan and theme the session to your individual taste and use the studio, your home (his or her environment) and even locations of your choosing to create beautiful memories and gorgeous portraits for you and your family to treasure for a life-time. The day when your baby turns 21 and she/he sees for the first time this special album dedicated to them during their 1st year would be nothing short of a fine family heirloom. IT'S PRICELESS!
So what does it entail?
Sessions will be booked in for maternity, newborn, 6, 9, and 12 months and this will include 45 minute sessions at each stage. I will contact you to confirm suitable dates! We will design and plan together a theme or a beautiful portrait session at each stage. whether you prefer studio or on location this is your choice.
Once 12 months rolls round which believe me won't be long!
You can choose to celebrate with a cake smash or if you would like something a little less messy. A family session together ensuring the focus is on your beautiful baby and the loving bond you have built with your little one over the last 12 months.
After each of the sessions you will be able to view the images on an online gallery and select your favourite 5 to be added onto a USB for you to do so as you wish.
Once 12 months has passed we will organise a time to go through those milestone sessions and choose your top picks for the album! 
I will then design and customise your beautiful milestone journey in a beautiful keepsake album that you can flick through whenever your heart desires and relive those magical moments of your baby's journey through her first year!
Whats included?
45 minutes at each of the 5 sessions

Maternity, newborn, 6, 9 and 12 months
– Themed and styled for every session
– 5 High Res USB images (in colour and b&w) at each stage
– Choice of a cake smash celebration or family session at 1 year.
– 10×10 Boutique baby album to document all of those important memories.
– Grandparent albums are an optional extra
What does this cost me?
Total Investment $2750
Each instalment will be due before the session takes place. Additional images are available to be purchased if you wish for $50/image.
Your album is guaranteed once all sessions have taken place over the year.
Take a look at a recent 1st Year album…The memories are priceless.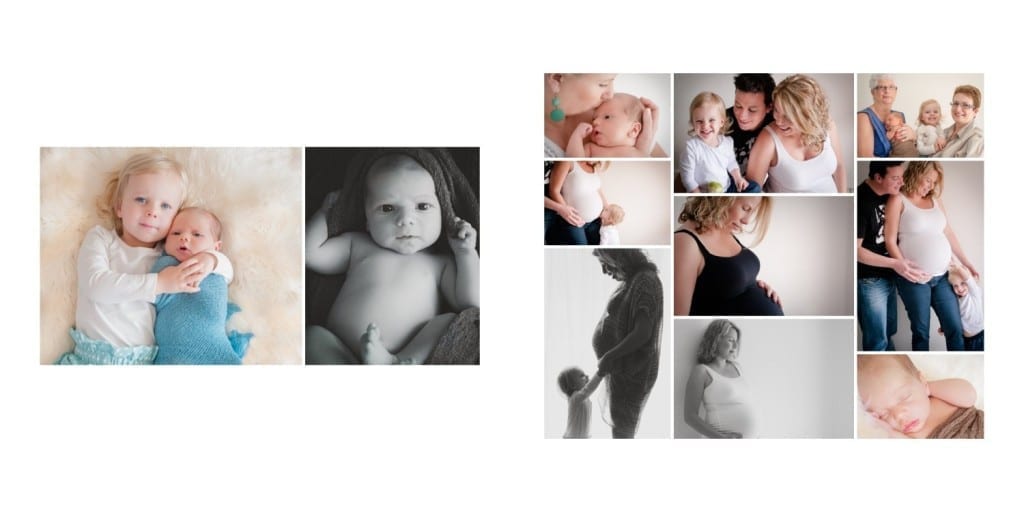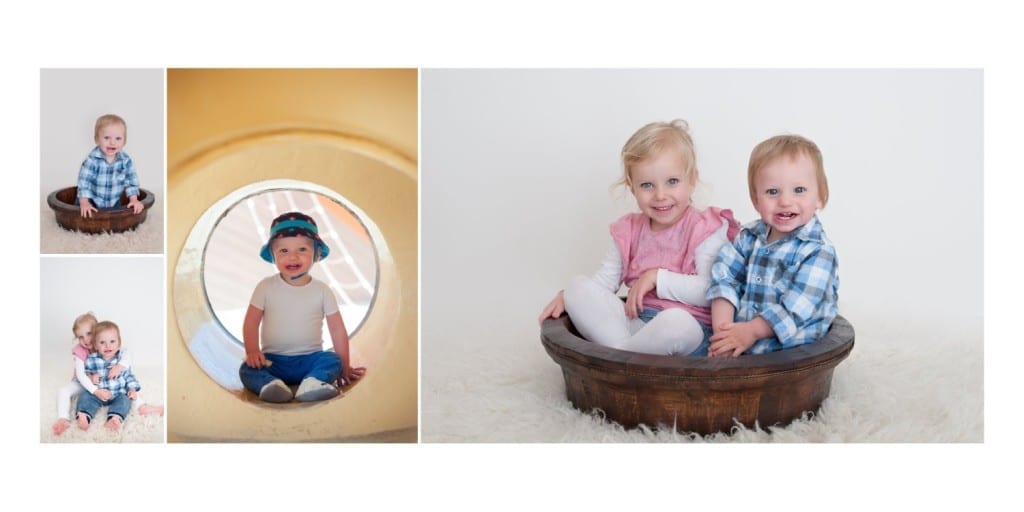 If you would like more information on your baby's milestone journey then please contact Mel on 0449658131 or click here.