As the saying goes, you should never work with children or animals, but in my line of work, I interact with kids on a daily basis and would not change it for the world. While it is true that kids can be challenging, particularly if they are not in the mood to have their photo taken, as a kids photographer, I have learnt how to make kids feel comfortable in photo shoots in order to capture candid and portrait photos of kids throughout the Gold Coast and Brisbane. If you're interested in a kids photography session to capture you're children's charm but are unsure of how they will react on the day, then here are some tips to help make the whole process a lot more relaxed and stress-free.
In this article, I'll give you some tips for a successful kids photography shoot so your kids will enjoy as much as you do.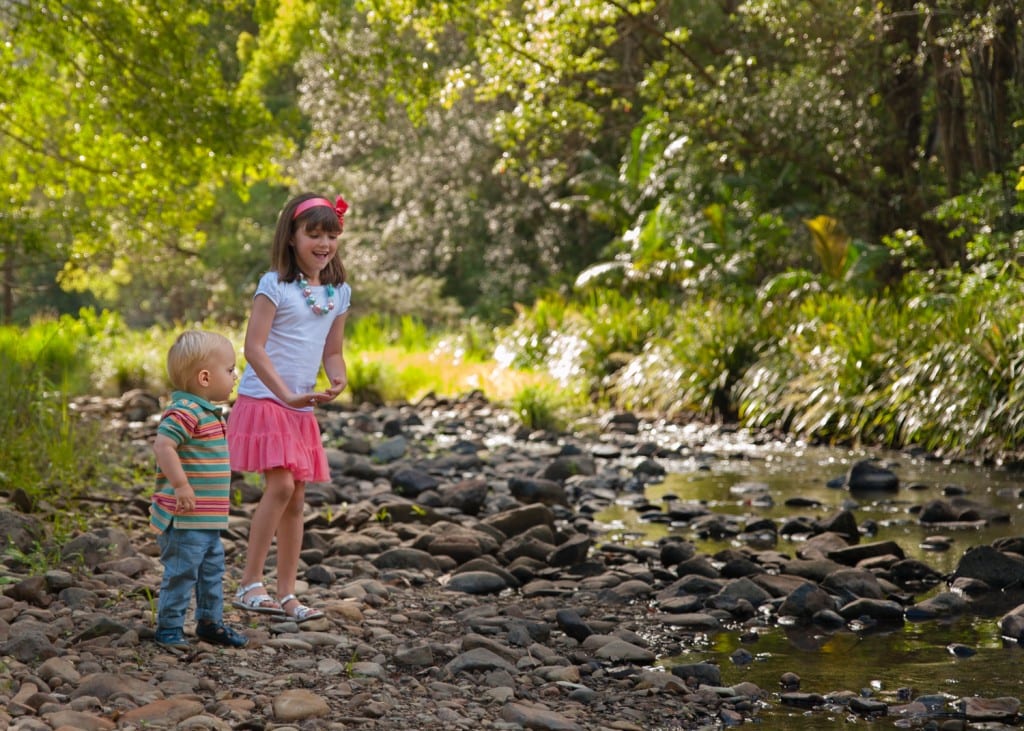 Let kids be kids!
Unfortunately, kids find it hard to behave and sit still even at the best of times. They try to be on their best behaviour, but kids will be kids. Now, if you are looking for great photos that are natural and capture the true essence of what it is to be a kid, then choose to have your kid's photos taken out in the open.
At Little Orange Photography, I often suggest a location that suits them or give them props that will distract them and make them want to play. This way I can ensure that the photos I take will be natural and full of images that speak for themselves. I find out what your kids like and try to put them in that environment. Remember that children are naturally inquisitive and love to get up to mischief.
Gain their trust
I let your kids do what they want. I do not try to force them into a particular pose or cause them to work against me. In order to get great photos, I need to gain their trust. I talk to them and let them see that getting their photo taken is not a terrible experience. I ask many questions, which helps them to relax. Establishing trust and a bond with kids makes the process easier and enables me to take some wonderful natural photos.
Create Fun Experience
When children are outside, they tend to do what comes naturally. I always find that if you allow them to do their own thing, taking photos is much easier and the images are far more interesting and unexpected.
At Little Orange Photography, I like to allow kids the freedom to express themselves in any way they wish. By doing this they enjoy having their photo taken and also have an experience that is fun and exciting.
Props can help break the ice
When you introduce props and give kids things to can play with, their faces light up with huge smiles and facial expressions that would otherwise find difficult to get. A good photographer will always allow the children to guide the photo session. Children do not like to be kept on a tight schedule, so one must be patient and the photos will tell the story.
Often I will use a telephoto lens on location for my kids photography shoots; this way I can still get great shots of the kids without having to be intrusive. Also, remember that children are fast, so there are always plenty of action shots.
Create a Relaxed Atmosphere
Some parents teach their kids not to speak to strangers, and if this is the case, it's a good idea to introduce your kids to the photographing before the photo-shoot takes place. I personally like to spend some time with the kids and parents before I start shooting to help build trust and create a relaxed atmosphere.
If after reading the above information you think you have what it takes to be a photographer and want to dabble in kid's photography for yourself, then I highly recommended you watch the following video. It provides some additional tips to help capture some great photos of kids, babies and children.
Conclusion
Achieving a successful kid photography shoot is all about making kids feel relaxed and comfortable. A good kids photographer will take the time to get to know you and your kids and allow your kids to be just that, kids.
At Little Orange Photography, I make each kids photography shoot is fun and exciting to ensure the photos I take capture your children's true personality. If you are ready to have your kids photos taken, then call 0449 658 131 or click here for more information on this service.
Related Topics