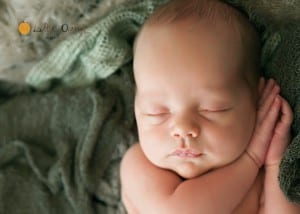 As a mother of two adorable boys, I fully understand what an amazing experience it is to have a newborn baby. Although it meant many sleepless nights, the immense joy that a newborn gives is simply priceless. I loved watching over them as they slept, holding their tiny hands and feeling as one and tickling them until they laughed. The happiness that I got then, and still to this day now that my boys have grown up, is something I wouldn't trade for anything in the world.
If you're like me, you'll be very proud of the new addition to your family and want to capture every moment; their first smile, their first step, and everything in between. You'll take a million photos of them; sleeping, wearing adorable costumes or simply just being. But for photos you'll want to keep forever, newborn photography is definitely something you should consider. Babies grow so fast and Newborn photography is one way to help you freeze those precious moments when they're tiny and extremely adorable.
If you're thinking of signing up for a Newborn photography service, keep in mind that there are things that you can do in order to prepare your little one for the session. This preparation will help ensure your newborn will be comfortable as I take photos of him or her and make the session a great experience not just for your baby but for the family as a whole.
Schedule Newborn photography during you pregnancy
Newborn photography is highly recommended for newborns that are 1-2 weeks old. During this time, all they want to do is to sleep which gives a Newborn photographer the perfect opportunity to take adorable photos without disturbing their naptime.
Ensure that your baby has just had a feed.
One thing you can do to ensure your baby will sleep throughout the photography session is to feed them upon arrival to my studio, To be on the safe side, I recommend bringing an extra bottle of milk with you as sessions typically last around 2-4 hours and sometimes, babies can get hungry mid-way.
Burp your baby after feeding.
Babies typically feel uncomfortable after feeding and one way to help them is to burp them. Burping is the best way to get rid of some of the air that your precious one tends to swallow during feeding time. In most cases, when babies are not burped properly, it leads to spitting up, gassiness, and crankiness. Now, that is something that we want to avoid in a Newborn photography session, right?
Loosen your babies clothing.
Hours prior to the session, loosen up your baby's diaper and socks to eliminate unsightly marks. Also, if your baby has extremely dry skin, please avoid using any lotions and creams just 12 hours prior to the start of your newborn photography session.
Parents, wear dark clothing.
If you plan on having family photos with your newborn, I recommend that parents wear dark clothing. Black pants and long sleeve shirts can do wonders to your pictures. For younger siblings, it is best if they wear light coloured clothes. For mothers and sisters, keep your hair and make up simple. Also, for mothers, do not worry about the baby weight that you haven't lost yet. As a mother, I understand how our body changes after giving birth.
Relax and enjoy your session.
Parents tend to tense up during a Newborn photography session. Although I understand that you want everything to be perfect, being stressed out or tense during your session will not help you or your baby as they can sense this. Instead of being tense and worrying that something might go wrong, relax and enjoy the session. Remember, a Newborn photography session should be a special event for you and your family. Also, trust that my years of expertise and experience will provide you with amazing photos that you and your partner will both love.
For Professional newborn photography, hire Little Orange Photography
Whether you're on the Gold Coast or Brisbane and in need of a professional and passionate Newborn photographer, consider myself, Mel Tucker of Little Orange Photography. With years of experience, a proven track record and long list of satisfied customers, I understand the importance of captivating precious photos of your little ones so they can be preserved for life.
Click here to view my Newborn photography portfolio. If you have questions, please feel free to contact me by calling 0449 658 131 or by sending email to photo@littleorangephotography.com.au.
Related Topics