As a photographer specialising in Maternity photography on the Gold Coast I am super excited to use my skills to ultimately deliver images of you and your partner to treasure forever.
Being pregnant is one of life's most exciting, wonderful experiences. The thought of creating and carrying another human being inside your belly is unbelievable, miraculous even. And although being pregnant for nine months isn't something that most women will describe as 'a walk in the park', the reward is simply moving, humbling, one may even say, magical I would love to share in this experience with you.
I will always recommend wearing what you feel comfortable in. I can also supply beautiful maternity gowns for you to choose from. This will be something we can chat about together once you've decided you'd like to document your baby belly.
Maternity Photography Gold Coast will take place from 32 weeks onwards as this is when your still feeling able to move around with ease although some mummies prefer to wait until closer to the time around 36-37 weeks to see just how big their beautiful baby bellies grow. Its exciting and I will look after all your needs whilst on a session with you.
The session below was documented in March with Mey and Luke approximately 34 weeks pregnant.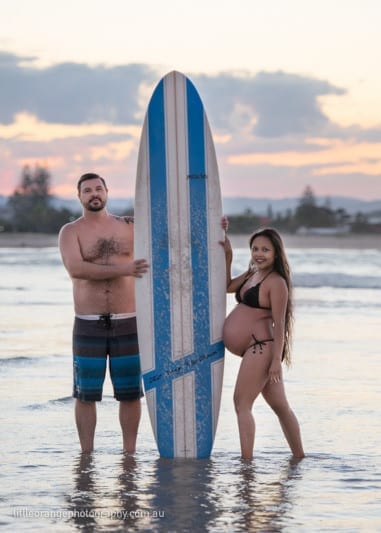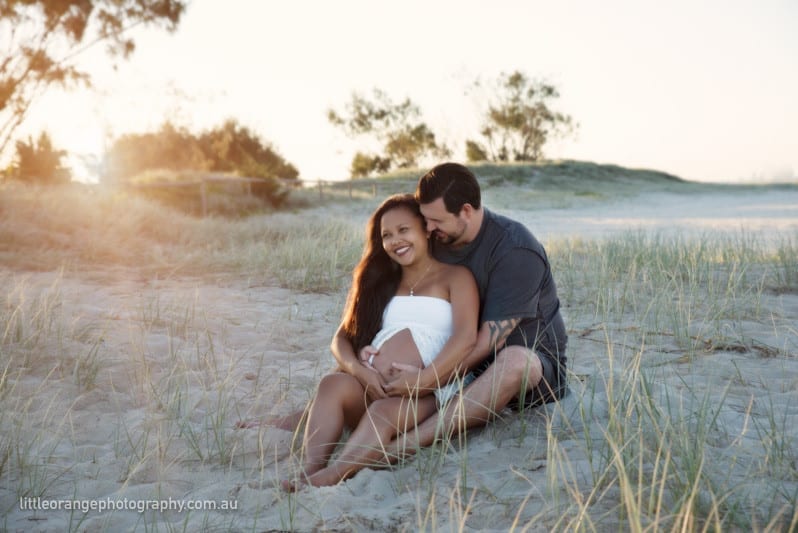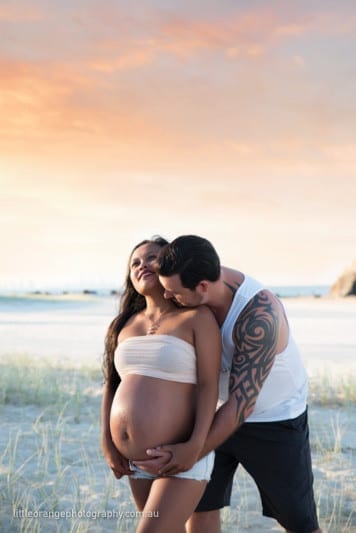 We decided on a sunset session at Currumbin and boy didn't Luke and Mey share the love. These two were made to be together. Using the sunset during Autumn is magical and just adds to their images. I love how they wanted to incorporate their passions for surfing. Please don't worry about Mey on her surfboard she was very happy in 3 cm's of water it was a perfect shot just caught as the water pushed in.
Mey has a love for water as does Luke so when they suggested it I was super excited.
I cant wait to show you the image of their baby girl Jasmine and how we developed an idea to showcase the same but including a newborn.
Im looking forward to hearing from you with lots of answers to your questions so please dont hesitate to contact Me on 0449658131 or click here and make an enquiry today.