This incredible maternity photography gold coast session came from the Baby Children's Expo in Brisbane which Mel attended in June 2016.
This beautiful couple were looking for maternity photography on the Gold Coast somewhere comfortable and private.
Thats where Little Orange's studio came into play!
Some mumma's to be, prefer to be in a private space to showcase their baby bellies utilising the studio and the natural light. Maternity photography is best taken from 32 weeks onwards.
Take a look at some of the Images below each using the studio to its full advantage.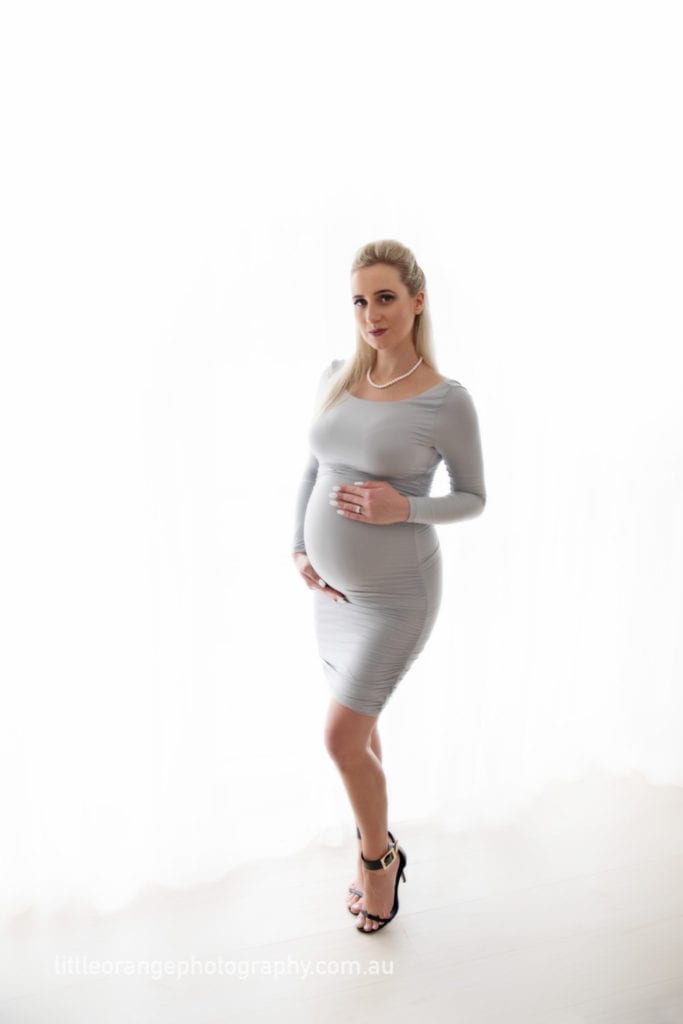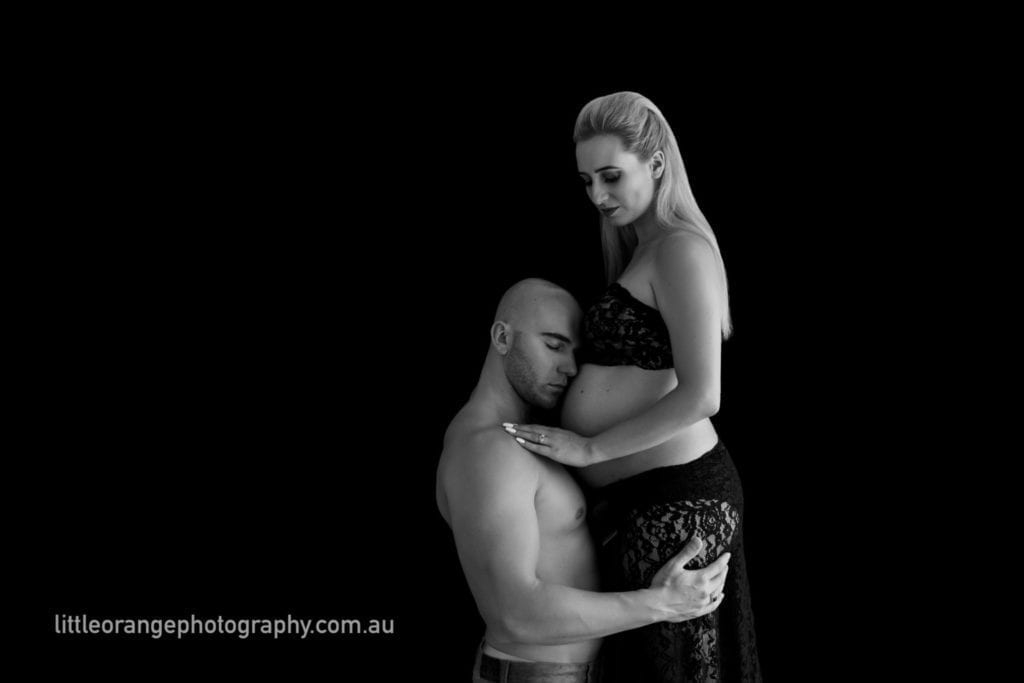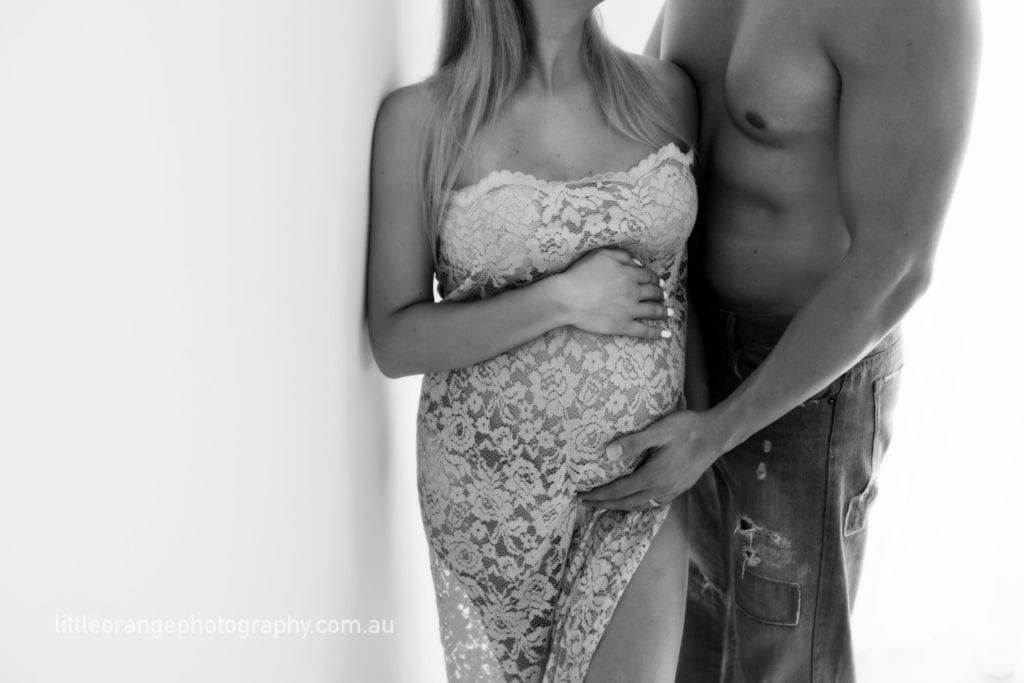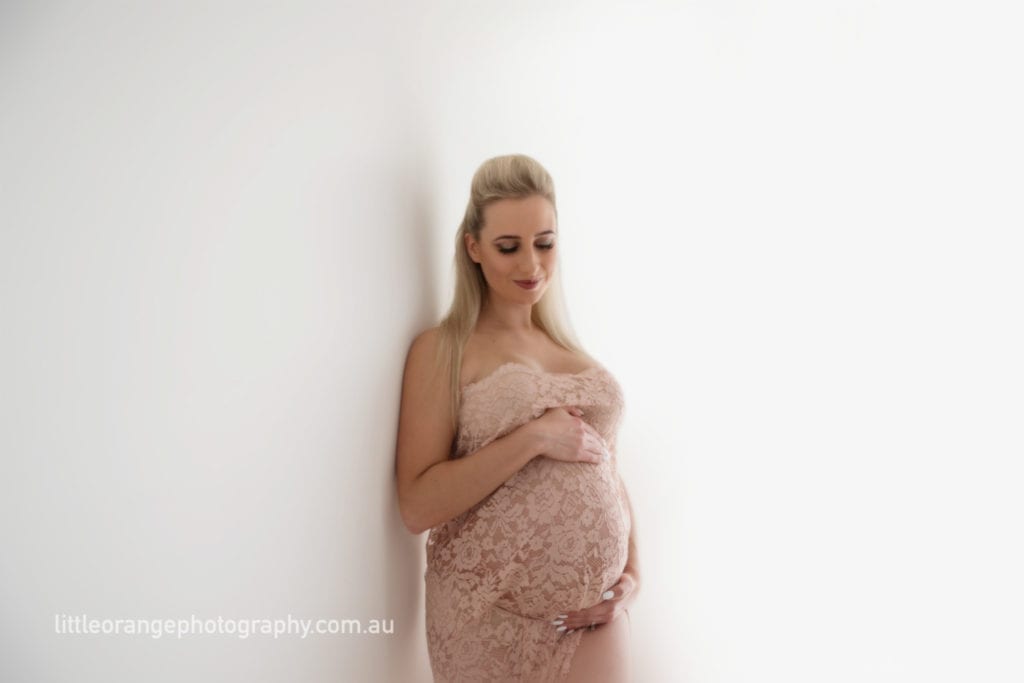 Now as each mumma to be is different it is entirely upto you if you wish to choose studio maternity photography or on location. Mel is unbiased as she enjoys working in both indoors and outdoors.
She also recommends wearing something you are comfortable in, also making you feel good. Mel has a range of maternity gowns for you to choose from should you wish to wear something different or feel you don't have anything that fits as well as you would like.
During the maternity photography gold coast session you may wish to include the children you may already have and of course your other half. She even has pets visit, after all they are family too.
Mel believes in sharing this amazing time with your nearest and dearest allowing you to connect, to consider who's inside and think about what the future holds for this little being. Giving you time for one another. All the while gaining important memories for your baby.
Mel likes to reassure dads; having maternity photography is very easy with no big asks and ultimately she wants to make it as painless as possible. She likes to help you feel at ease within the session and will always ensure both mumma and dadda bear are comfortable!
Should you have any questions or would like to book a session for maternity photography gold coast with Mel then please contact her on 0449658131 or fill your details out here.