Newborn baby photos are so precious and even more so when these two cheeky twins (pictured below) are in the Image. Bailey and Kai both 3 Years old were very proud to be sitting beside their 5 week old sister Isabel.
Mum knew she had to have these priceless newborn baby photos the minute Isabel came into the world.
As with any newborn session safety comes first and the picture below was no exception. Bailey and Kai were very good at sitting still for 3 year olds. On most occasions where siblings are 4 and under, I like to complete whats known as a composite image. This is 2 photos of the same image minus the siblings with the baby in the barrel being spotted by the parent (spotted refers to mum or dads hand being inches away from the baby) and the 2nd photo being the twins sat next to the barrel with no baby in it. Post processing allows me to place 2 photos together in photoshop to obtain the required image.  Here you have it… both brothers sat next to their sister!
As with most newborn sessions with young siblings. I will always ask a family member to take them out to the park or home once their photos with the new addition has been taken this is so myself can attend to the baby and mum can relax and get some much needed rest. Sometimes this isn't an option so I always have available toys on hand and of course the TV with children's programmes playing to keep children entertained.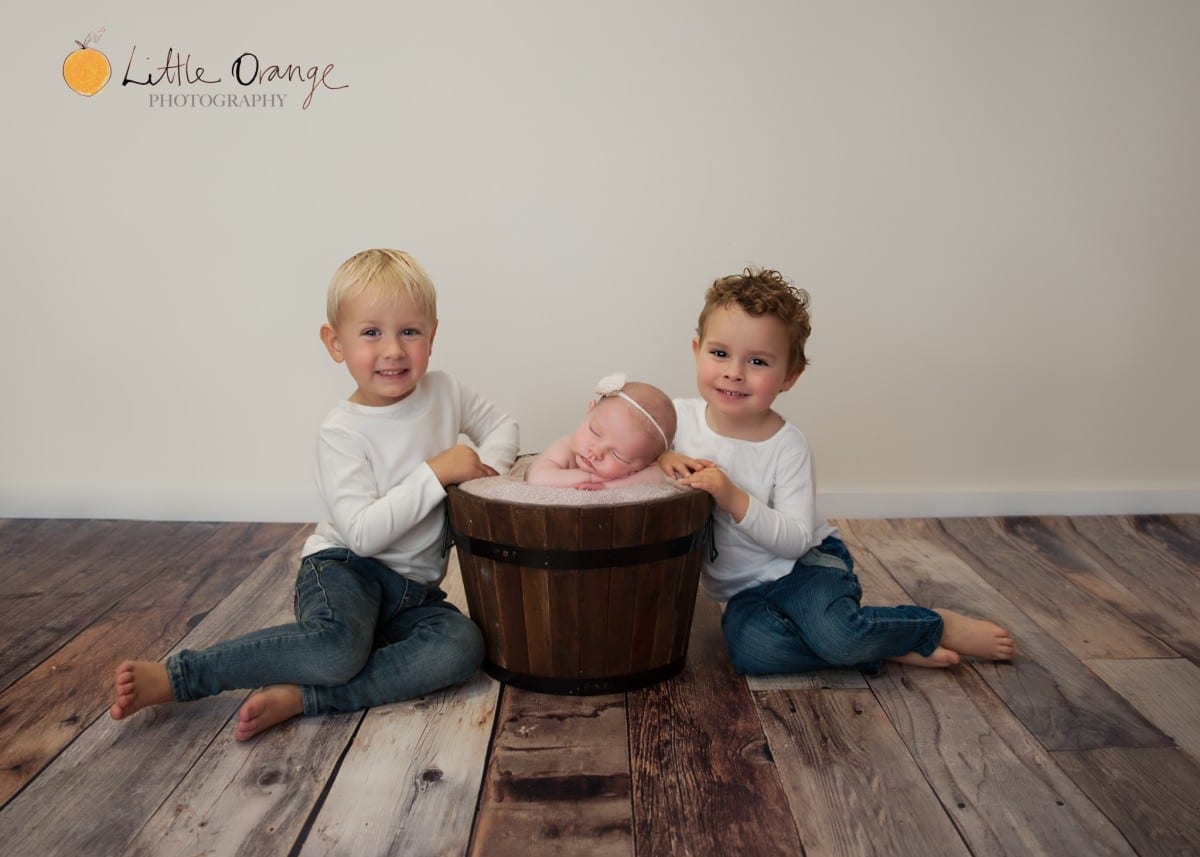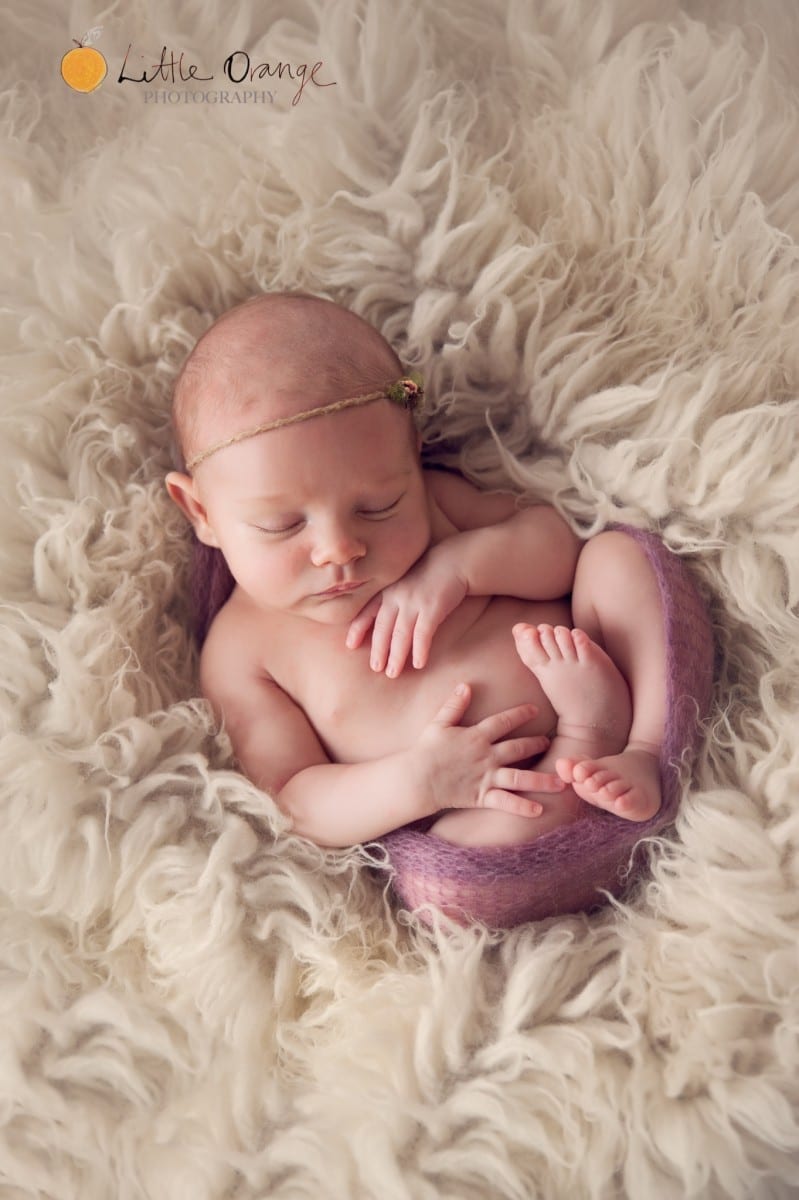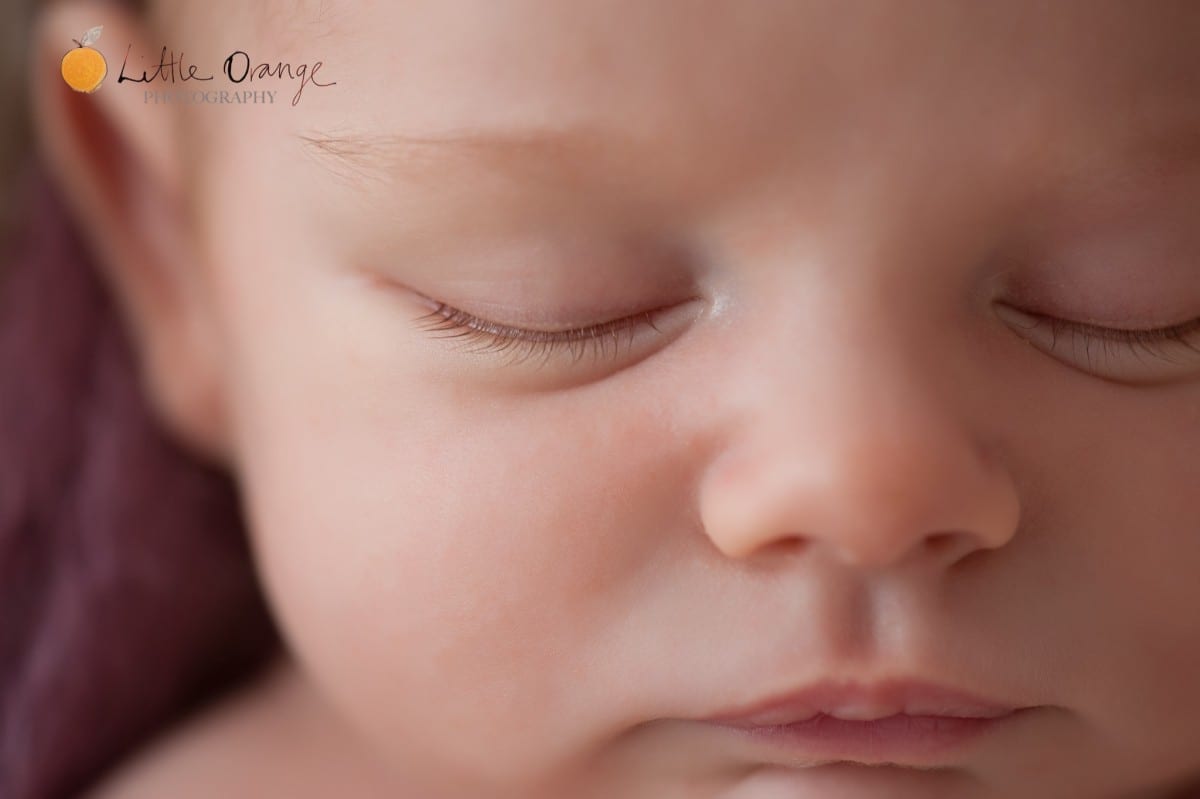 As with most newborn baby photos I love to capture the tiny details so mum and dad can always look back and remember them. This session I did just that and mum loved them. Sweet Isabel at 5 weeks new was an absolute doll! She slept beautifully almost knowing that mum had the 3 children together and needed the time to look out for the boys whilst i was working with her.
For your newborn baby photos make sure you email me on photo@littleorangephotography.com.au whilst your still pregnant as Im now booked out until October 30th. Or click here and fill in the details I have 1 spot remaining for November.