A family photo is a wonderful thing to have, especially if there is a new member to welcome into the family. A single photo has the ability to capture all generations together and act as a fantastic keepsake for the younger generations to remember the older generations in years to come.
I know from my own personal experiences, my family photo is one of my most cherished a possessions and one that I can never replace. It is a snapshot of a moment in time; one which we can never rewind or go back to, which is why it is important for every family to have some form of family photo.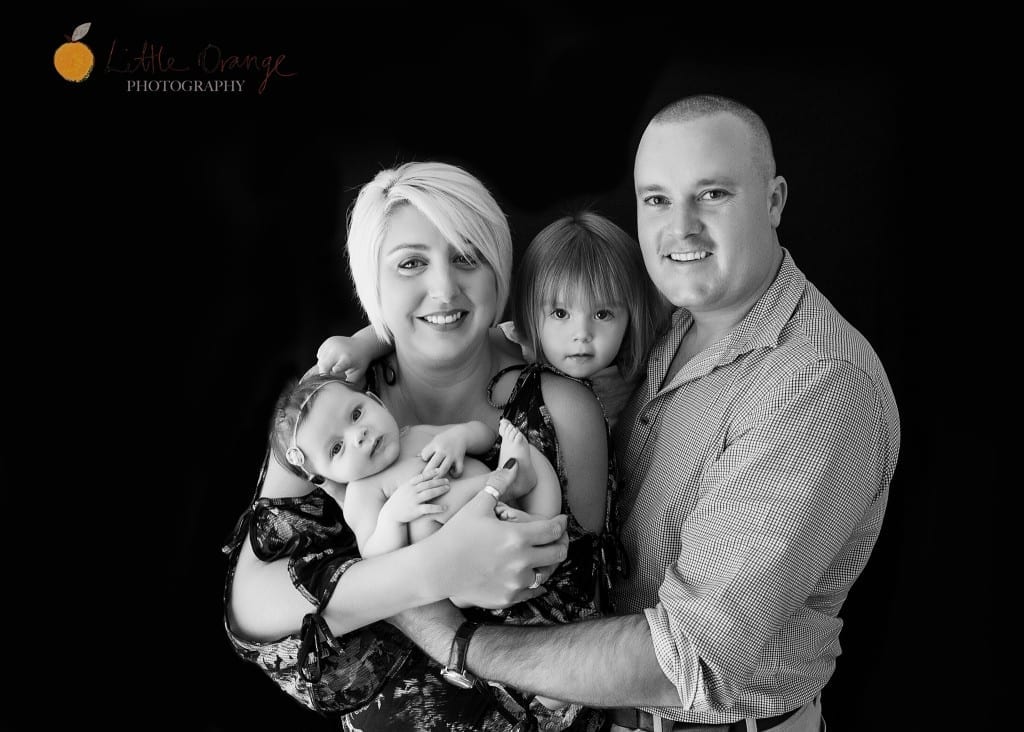 In this article, I'll explain some tips that will enable you to get the perfect family photo shoot that will encapsulate a memory that will last a lifetime.
Where to Have the Photo Taken
Organising a family photo shoot is one way to ensure all members of a family come together to create a lasting memory. However, a family photo shoot doesn't have to be expensive get together. You can have a family photo taken in a back garden, in a field, in the grounds of a grand hotel or an amazing location that offers a once in a lifetime experience. The wonderful thing about a family photo shoot is that they bring the whole family together, which may not happen very often. It also gives you the chance to see every generation of the family all in one place.
What to Wear
Colour is one thing that makes a family photo shoot stand out. This photo gives everyone the perfect opportunity to get dressed up, whether it is in fancy clothes, beautiful dresses or costumes for a themed family photo, etc. But whatever you decide to do, this photo will be a unique picture with everyone looking their best.
Creative Themes
Now that you have decided on the attire, you may want to create a theme to go with it, such as a tropical island, a cabin scene, or something that is a bit more adventurous. Perhaps you have always wanted to be photographed on a beach, but rather than spend money on an expensive holiday which many of the family may not be able to attend, you could think about bringing the beach and everything else that goes with it to you instead.
Spend Time Together
At Little Orange Photography, we love how a family photo shoot brings the whole family together. In family photo shoots that I have taken, it usually becomes more of a family bonding moment rather than a photo shoot. Relatives who may not have not seen each other in years catch up on each other's lives and just enjoy being together again – believe me, in most cases I find the families actually forget that they're there for a photo shoot! The difference can be seen in people's faces as they laugh and joke with each other, making the photo a natural and relaxed picture that paints a thousand words.
Family photo shoots reunites family members and reinforces the importance of family. As mentioned, they are even more precious if there are new additions to the family that are yet to meet the entire family.
The Right Photographer
This is a very important factor when setting up a family photo shoot. You will need a professional family photographer that can capture everyone's characteristics and make them work together all at the same time. There shouldn't be one particular person who stands out from all the rest; everyone should play their part in telling the story of a family filled with many different generations, and this should come out in the photo.
Conclusion
Family photos are always treasured and the memories of the time that the photos took place tend to hold an extra special place in one's heart. Family photo shoots are a great way to bring a family together. It gives relatives the chance to see one another again, to laugh and enjoy being in each other's company. It will no doubt bring back memories as well as create some new ones, especially if there new members of the family to introduce.
If you would like to get your family together for a family phot shoot, then Little Orange Photography can lend a hand. For more information, visit the Portrait page of the website or to book a session, simply get in touch.
Related Topics