The baby summit –Hitting heights higher than I ever thought possible!
Newborn photography at its best with the best.
Having spent 3 full days with 300+ Birth, newborn and baby photographers from around the world all coming to the beautiful spot just on the NSW/Qld border at Twin Towns. I couldn't believe my luck when I found out the first event of its kind would be held 5 minutes down the road from where I work in my beautiful studio in Tugun.
The 3-day event consisted of inspirational speakers such as Kelly Brown, Sue Bryce, Rachel Vanoven and my idol Erin Hoskins. Of course these ladies in particular are photographers in the same genre as myself and love everything about newborn photography.
Others I have come to respect and learn incredible amounts from are Garret Hollis with his love of all things "nerdy" and William Long with his passion for photography and copious amounts of information regarding copyright etc. Also from business contacts such as a Neonatal Physiotherapist – relaying all details from newborn development and safety, lawyers and accountants to name a few.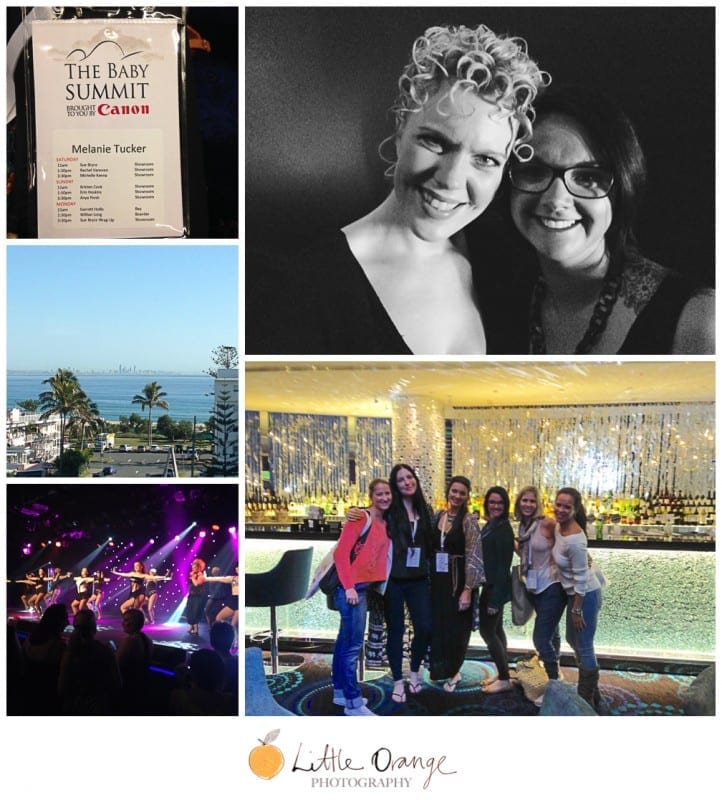 Some of the most important factors in listening to these inspirational figures were the lessons I have taken away with me.
Sue Bryce is all about personal blocks "block, block, blockity, block". Do yourself a favour and get out of your own way.
Kirsten Cook said " A pose can be replicated A moment cannot"
I had my first experience ever feeling the room shake from an earth quake on Saturday afternoon to which I texted my husband right away asking if he had felt the earth move? lol. I couldn't quite believe we had just had an earthquake!!
I am feeling energised and motivated for the future of my business. What this means to my exceptional clients and me. It has absolutely reconfirmed my passion and purpose for what I love to do.
I do not go a day without being thankful for being able to do what I have a true passion for.
I would not have been able to do this if it weren't for my supportive husband Lee. He dedicated himself for the 3 full days to our boys so I could take part in another step in the right direction within my career. No matter where my journey takes me, I will always have him at my side encouraging and helping me along the way.
By the end of day 3 I was truly missing my 3 boys!
I had so many hugs and kisses once back in the real world!
I would love to be part of your journey! Please please take the time from your busy life and let me preserve some of the precious moments within your family wether it be newborn photography or family photography. Get in touch so we can chat about you and your special people.
"Faded memories and photos remain the only proof of our existence, and an honest representation of who we are" – Anya