As a baby photographer on the Gold Coast I see many families and one thing burning on their minds is- what exactly do I do as a baby photographer in photoshop?
Most parents, see us take pictures with the professional cameras, we obviously know what were doing when it comes to angles, which lenses to use in which scenario etc but what exactly do we do when no-ones around – Im talking about the editing of images. Most photographers prefer to show the images only when they are edited to their style. For me I do show my images straight out of camera (known as SOOC) and Yes they need perfecting!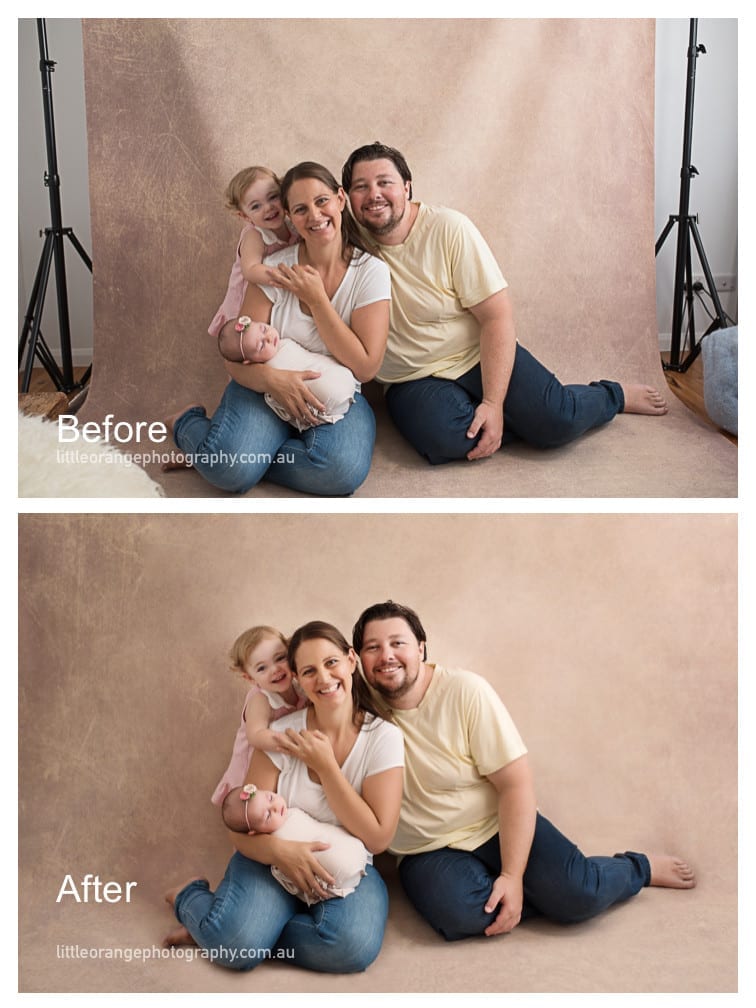 Some of the amazing things that can be done in camera straight off the bat is the Depth of Field which gently blurs a background so the family is in focus.
Proper composition and framing are certainly better done in camera (whilst taking the image) as little problems can crop up during post processing excuse the pun! That said, some things can't be done in camera. A lot of stylistic, personal trait, or artistic elements of a photograph can only be done during this time.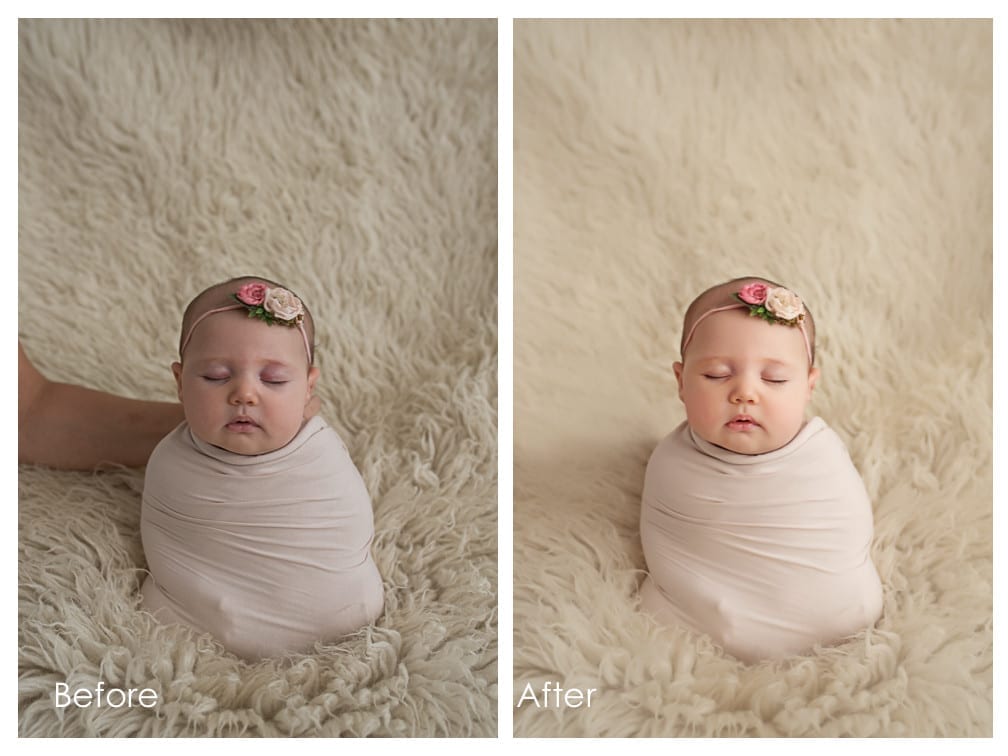 While its no replacement for getting proper composition and framing, focus, dof, etc. in camera, we have a lot of artistic freedom when working with your images on a computer. The possibilities are almost endless, from simply pushing saturation to the limit, to moderate baby acne cleanup that removes unwanted blemishes from a baby's face (i.e. using Photoshop CSS Healing Brush tool), to complex photomanipulation that takes elements of one or more photographs (and possibly artificial elements such as flowers), and blends them together to make something entirely new and unique.
Take a look at the below image this is a perfect example;
Post-processing is ultimately a personal choice of the baby photographer and a fundamental element of our personal style. We can choose to put all our effort into capturing the perfect picture straight out of the camera, or we can put some effort into turning what we capture with the camera into a unique, stylistic work of artistic perfection that is readily and clearly recognized as "Our" work. Neither is the "correct" way, neither is the "best" way, any route we take is simply a part of our personal style, a factor of our work.
But it all comes down to staying true to ourselves and giving you exactly what you want the best photos you could ever wish for and for them to be in your possession to treasure forever!
If you're looking for a photographer that has all the skills needed to provide you with treasures then contact Mel on 0449658131 or Click Here