Being dedicated to Gold Coast newborn photography, I get to meet some adorable little people and Abigail is no exception.
At 17 days new she already has a wonderful strong personality shining through.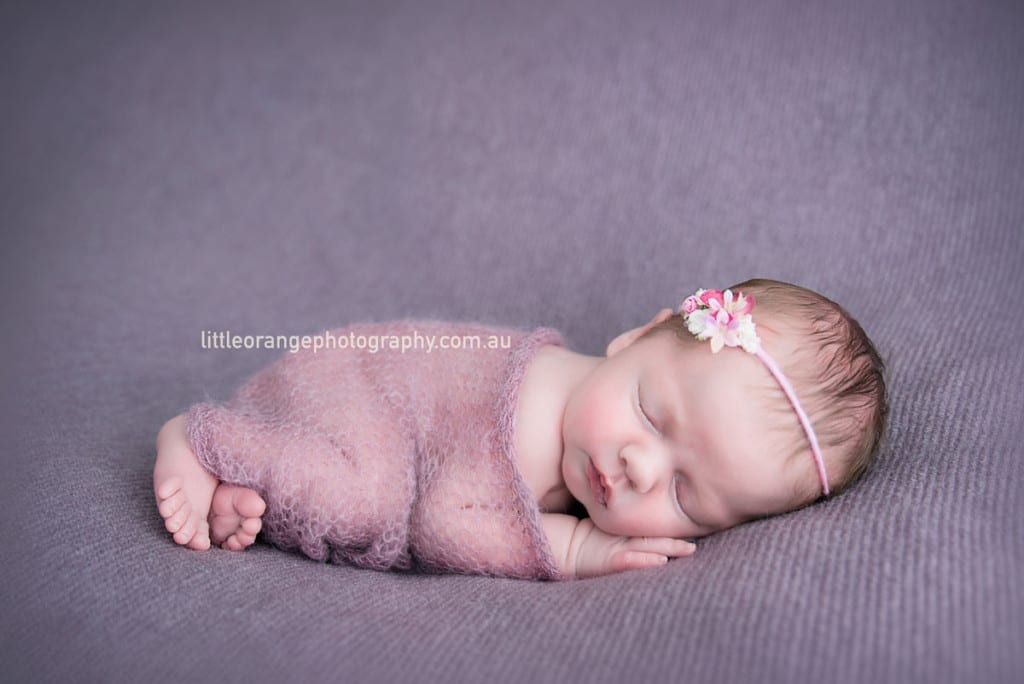 Her full name is Abigail Ann Davison and this young lady was born January 22nd 2016 at 1.26am.
She was absolutely breath-taking and even more so once she was awake and was quite happy to chill for the photo below.
Her mummy loves the colours aqua and purple so we went with this and created some beautiful images of Abigail and she certainly looks good in these colours.
This young lady was a petite 2.7kg's
For the past year I have been working with Sherry from Impressionable Kids South Gold Coast she can be found here at Impressionable Kids website
Gold Coast newborn photography specialist little orange has been able to give our clients the best for less. If you would love to capture your little ones hands and feet sculptures then please give Sherry a call. Details can be found in the link above. Be sure to mention us ❤︎
Thank you for allowing me to capture your little lady Racheal.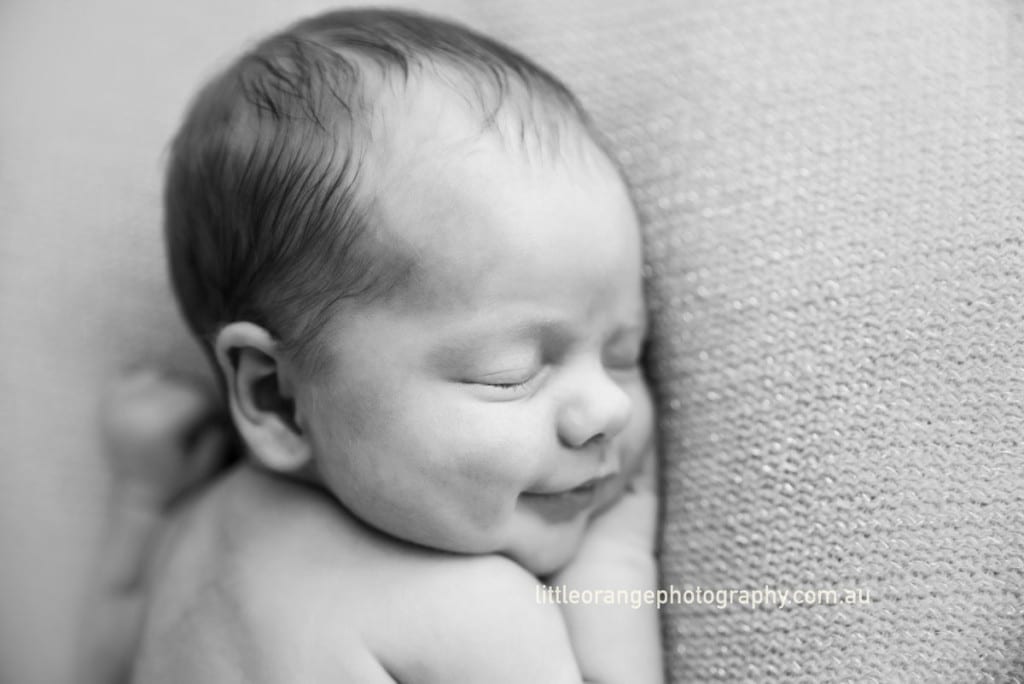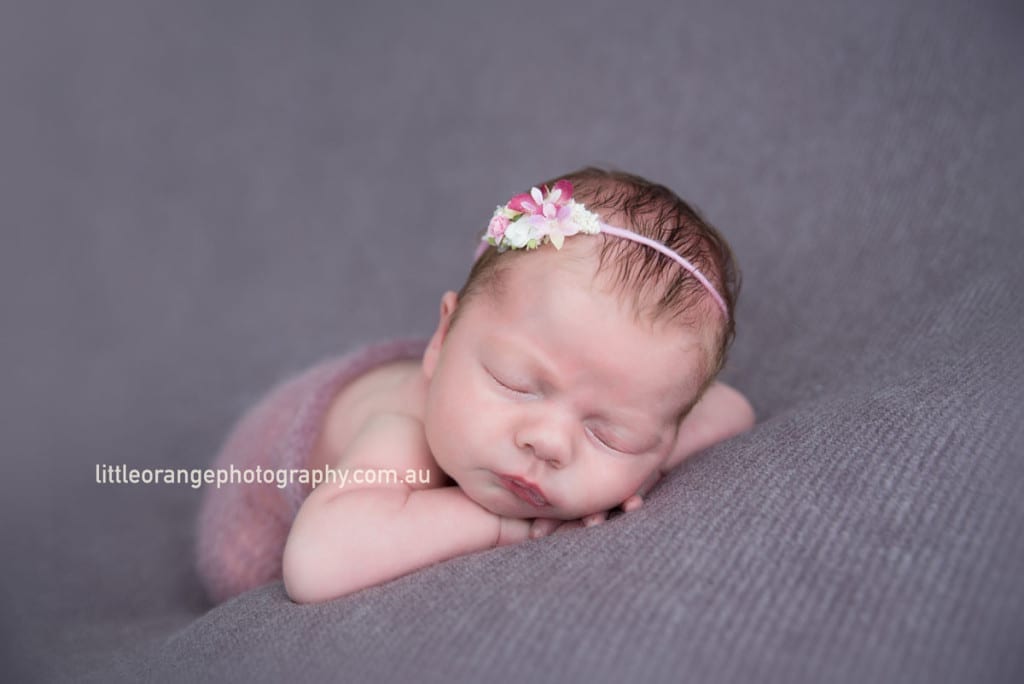 If you would like your new arrival photographed by the Gold Coast newborn photography specialist call Mel on 0449658131 or email hello@littleorangephotography.com.au.
Alternatively you can click here to be directed to Mel's contact page.